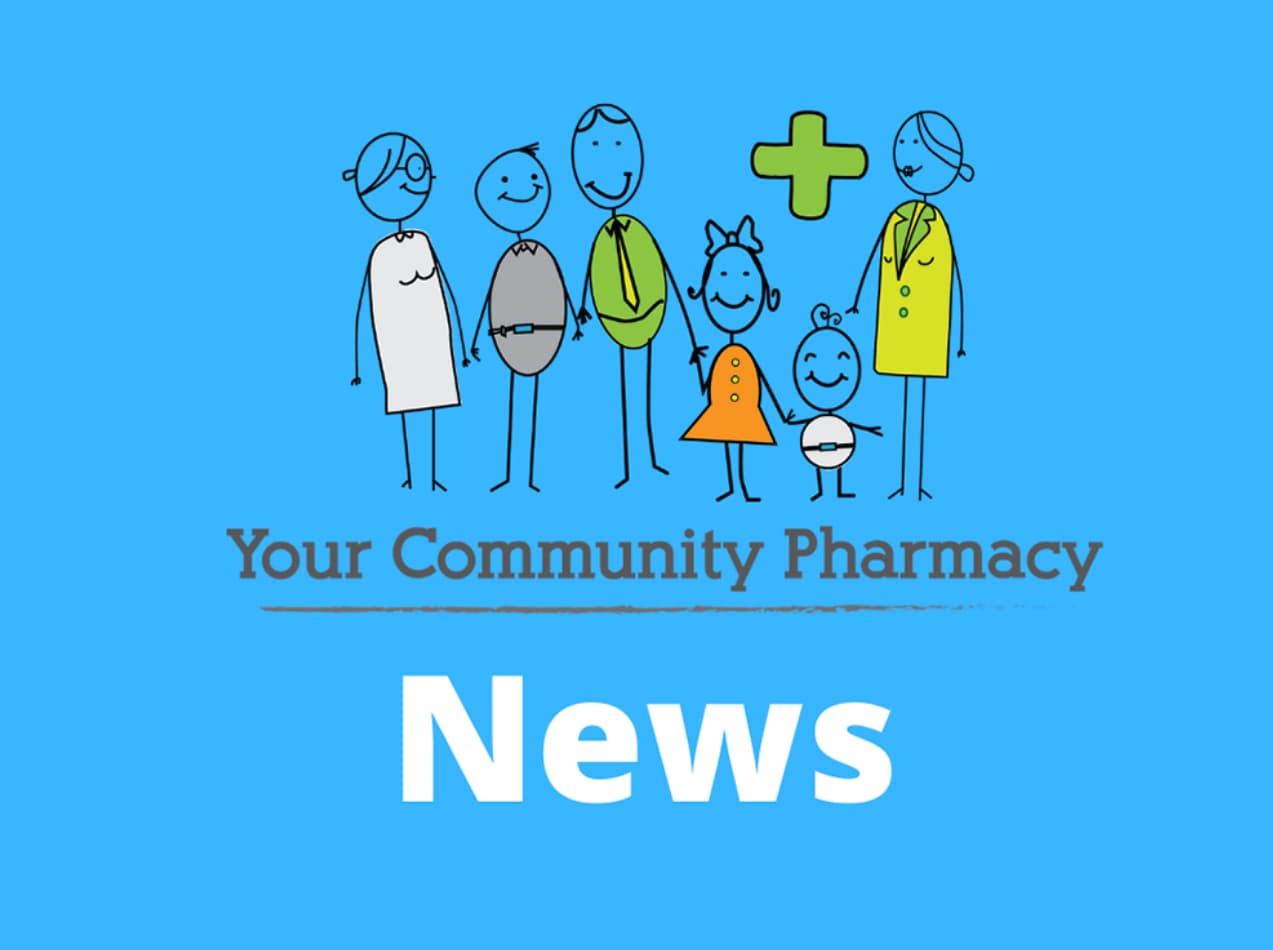 Mental Health Awareness Week 2022: An insight into Northern Ireland's community pharmacy sector
Mental Health Awareness Week 2022: An insight into Northern Ireland's community pharmacy sector
By Gerard Greene, Chief Executive of Community Pharmacy NI
Coming a little over two years since the onset of the COVID-19 pandemic, this World Mental Health Week is an opportunity for us to take stock of the mental health of our community pharmacy teams across Northern Ireland. In what has been an extremely challenging period, in which the focus of the health service has largely been on the COVID-19 response, something which tends to get overlooked is that our health care professionals are not immune to mental health issues, and I'd like to draw attention to some of the key pressure points.
As a sector, community pharmacy has been under significant and ongoing workforce pressures for several years now. For many members of the public, it represents the front door to the health service, and with this, the sector is adjusting to increased footfall, staffing shortages and instances of staff burnout. On top of this, the spread of COVID -19 throughout our communities as well as self-isolation rules have placed an additional pressure upon the sector which has meant that all community pharmacy teams have experienced staffing shortages at some point in the last two years. At several points, we have had 30% of pharmacists self-isolating, meaning those still working were doing 70-hour weeks.
From the emergence of the pandemic, community pharmacies across Northern Ireland have been steadfast in their approach and rapid in their response. In addition to carrying out over a million dispensing episodes each week community pharmacy teams introduced services including the COVID -19 vaccination, the distribution of lateral flow testing kits, and the Emergency Supply Service. They worked additional hours, and showed an incredible level of commitment, dedication and professionalism towards their patients and their profession throughout.
This is illustrated well by the fact that community pharmacy in Northern Ireland has administered almost 350,000 COVID-19 vaccinations to date which is a huge achievement and a source of pride for the entire network. What tends to get overlooked is how hard the sector has worked in getting us to this point. In what has been, at times, an uncertain and exhaustive period for primary care, community pharmacy has been at the forefront.
The pandemic has underscored the vital link that exists between community pharmacy teams and their local community. More and more, we are seeing patients calling upon their local community pharmacist as a fixture in managing their everyday health needs. Of course, while this is a hugely positive indication of the direction of travel towards a community-facing model of healthcare, focus must go towards supporting our community pharmacy teams to manage additional post-pandemic demands.
In the long-term, we need to think strategically how we can support and build a robust community pharmacy network. Central to this is the implementation of the Community Pharmacy Workforce Review to ensure the workforce is of the right size and has the right skills. Many instances of burnout, fatigue and stress are a product of a stretched workforce and can be reduced significantly with the right long-term planning.
A major source of anxiety for community pharmacists comes with the worrying levels of abuse and violence inflicted upon the sector by some members of the public. Last year alone, there were reportedly 389 crimes within community pharmacies in Northern Ireland with around 50 of these violent. Regrettably this comes after more than the 1,000 crimes that took place in our community pharmacies in 2019 and 2020.
It was only March of this year during an incident of aggravated burglary, a pharmacist was stabbed and his pharmacy premises damaged. Due to the workforce challenges previously outlined, this community pharmacist had to return to work the following day.
This Mental Health Awareness Week, I would like to appeal directly to members of the public to continue to display the same level of patience and respect that they have done up to this point so that our community pharmacy teams do not have to feel anxious in doing their job. As the statistics show, these are not isolated incidences but unfortunately form part of a worrying trend. In response, a longer-term and concerted approach is needed to support safe staffing.
The last few years have seen the costs of providing community pharmacy services increase significantly. As detailed in a recently commissioned report, there was an increase of 21% in the cost of the between 2014/15 and 2020/21. Once we factor in the increased footfall and the soaring cost of living, we can begin to get a sense of some of the financial pressures that face our contractors.
As Mental Health Awareness Week continues, I want to reflect on the unwavering commitment shown by the entire community pharmacy workforce. Stepping up to meet pressures, they continue to be a source of certainty and provide a continuity of care to patients in their local community. I want to put on record my thanks for their incredible work to date. The last few years have shown that community pharmacy is resilient and strong but it is not unbreakable.
Related Posts