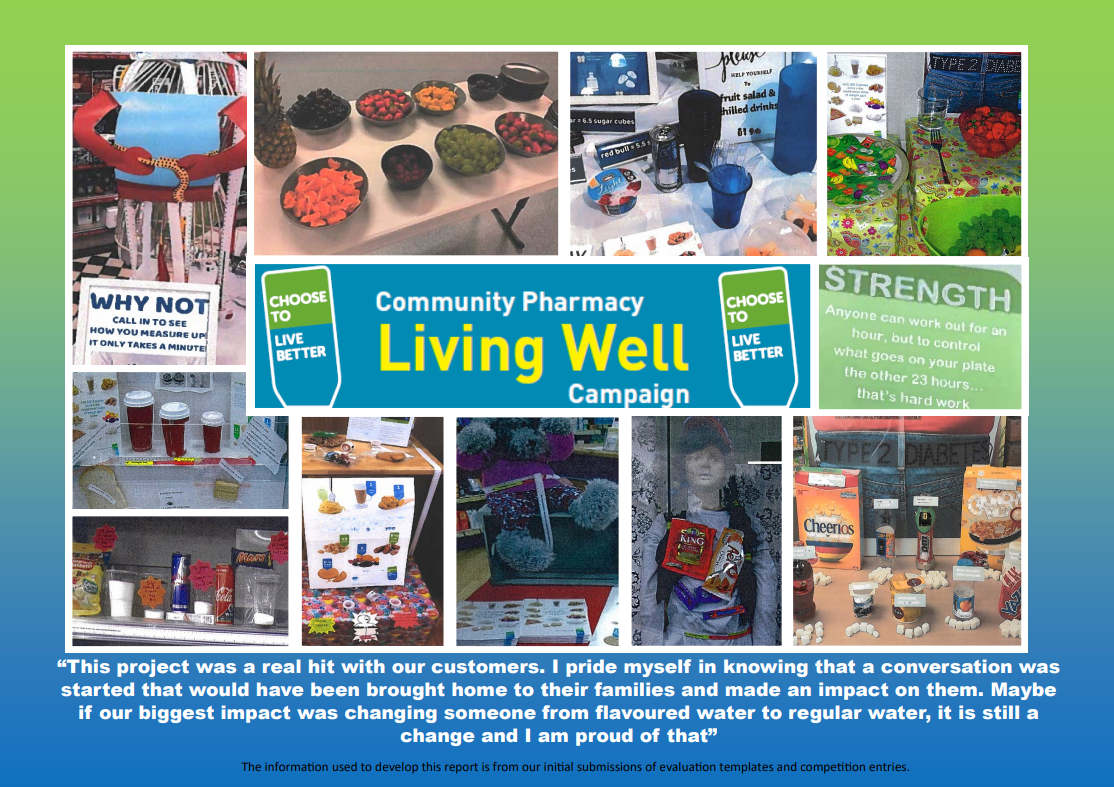 Living Well Service
The Living Well service provides key public health messages and advice through community pharmacies that are contracted to provide the service.
Through the Living Well service, pharmacies can help address risk factors which contribute significantly to the overall prevalence of disease in Northern Ireland. A campaign schedule has been developed that is aligned with public health priorities. Community pharmacists and pharmacy staff will display and provide information as well as give advice on targeted campaign topics to patients presenting prescriptions and to general pharmacy visitors.
Service Description
The provision of opportunistic information and advice to patients receiving prescriptions and general pharmacy visitors on public health issues and pro-active participation in campaigns during agreed campaign periods.
Aims and Intended Service Outcomes
To increase patient and public knowledge and understanding of key healthy lifestyle and public health messages so they are empowered to take actions which will improve their health.
To target the 'hard to reach' sectors of the population who are not frequently exposed to health promotion activities in other parts of the health or social care sector.
To provide a health promoting environment in the community pharmacy with a health promotion area displaying campaign materials to allow the public access to appropriate health information and support materials.
To promote the messages of the targeted campaigns by making space available in at least one window unit of the pharmacy for the full duration of each campaign unless by agreement with the Board because of unforeseen or special circumstances (e.g. in the absence of any suitable window).
Click here for more information on the service.
Previous Campaigns 2022
---
Previous Campaigns 2021
---
---
---
---