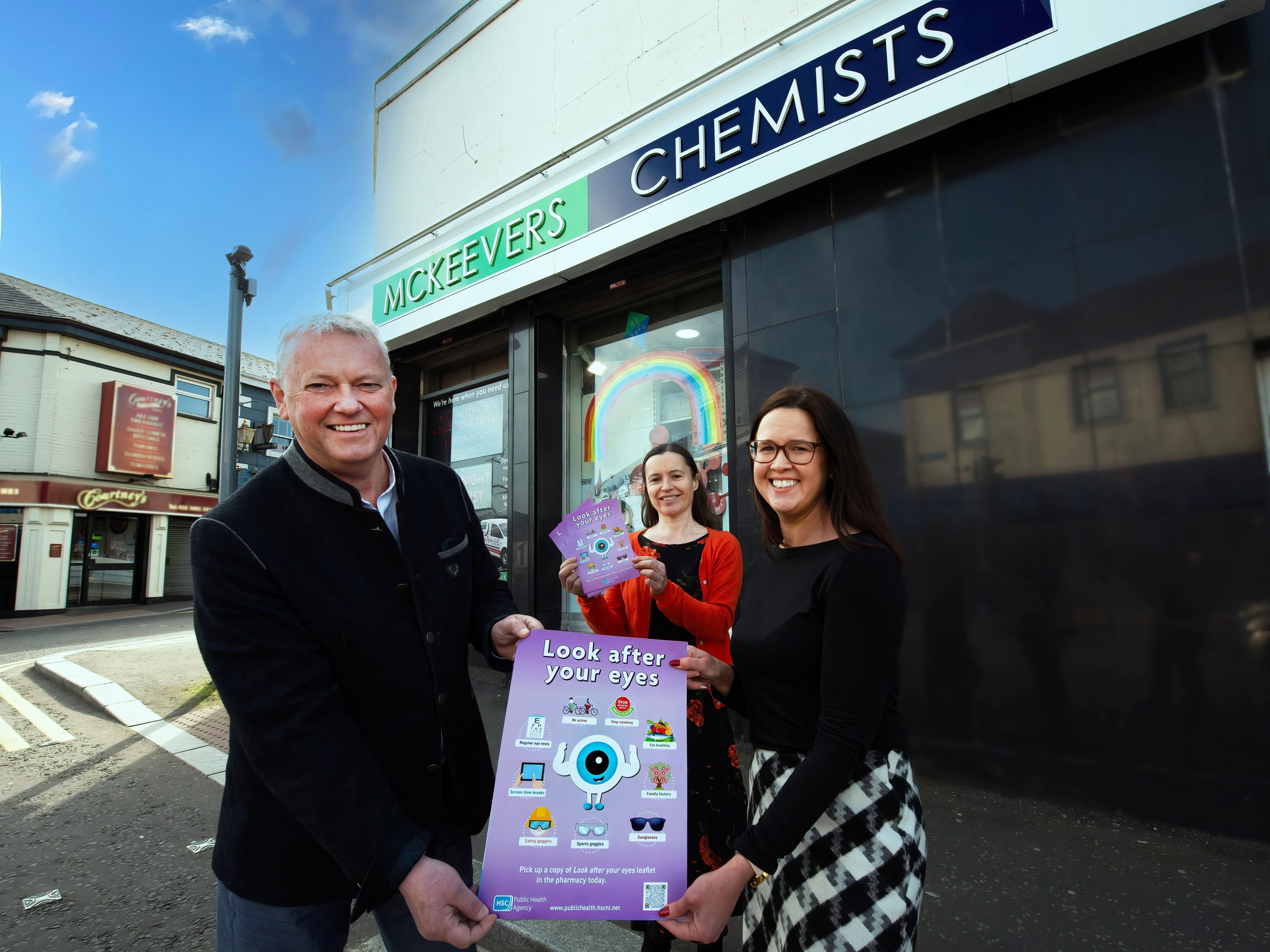 'Look after your eyes' Living Well campaign launched
A new campaign focussing on the importance of looking after your eyesight and the benefits of regular eye checks has been launched in pharmacies across Northern Ireland.
'Look after your eyes' is running in community pharmacies throughout April and May as part of the Living Well service. It highlights the importance of eye health and aims to increase awareness of how to protect and look after your eyes.
Living Well is offered in over 500 pharmacies across Northern Ireland and provides information and advice on public health issues. It is delivered in partnership with the Public Health Agency (PHA), Community Pharmacy NI (CPNI), and the Department of Health (DoH).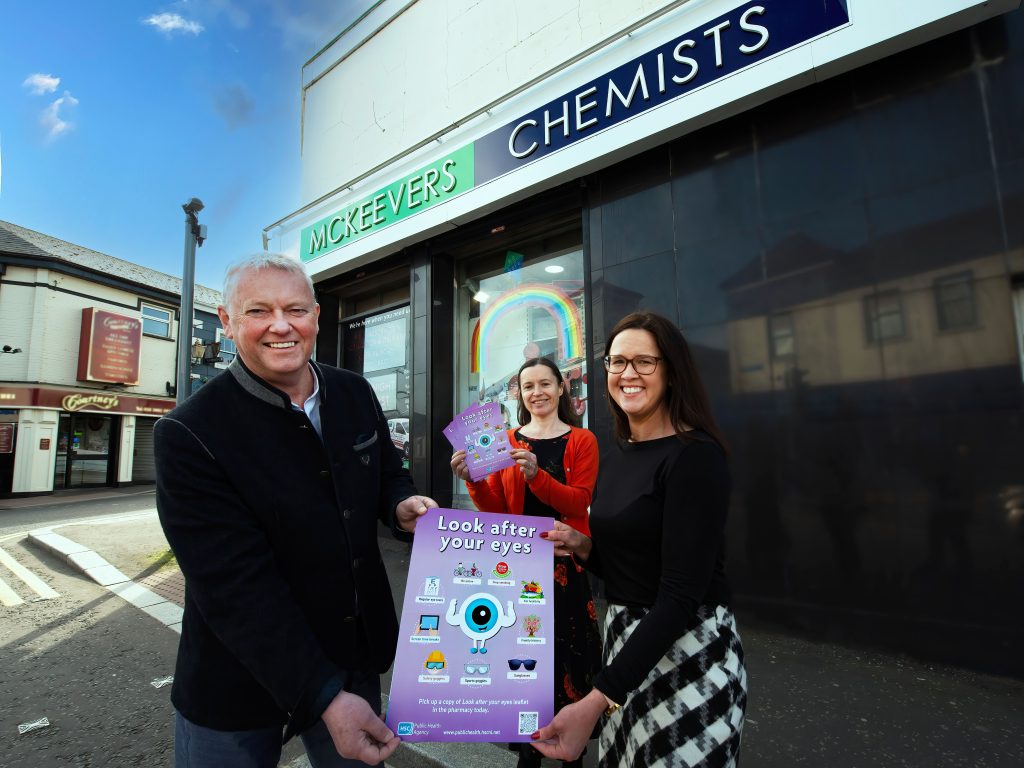 Dr Jackie McCall, Consultant in Public Health at the PHA, said: "One in five of us will experience sight loss in our lifetime, but more than half of sight loss can be prevented.
"A routine eye examination can often pick up the first signs of a sight loss condition even before there are any symptoms. Early detection and intervention could save sight, or keep a condition under control. As well as helping people to see better, a routine eye test can also detect a range of life-threatening conditions such as diabetes, cancer and heart disease, among others.
"Our colleagues in community pharmacies will help us remind people of the importance of good eye health care, and will be familiar with many patients' medical backgrounds and so can signpost to appropriate services."
Catherine King, community pharmacist added: "Community pharmacists regularly help patients with a range of common eye conditions such as allergy, dry eye and minor infections. This campaign is an opportunity for further patient engagement with pharmacists sharing some of the practical ways patients can look after their own general eye health, including the importance of early detection with routine eye tests."
Raymond Curran, Head of Ophthalmic Services at the Strategic Planning and Performance Group, Department of Health, said: "Sight is the sense people say they fear losing the most, but an eye appointment with an optometrist (optician) is the one they could most likely miss, cancel or avoid.
"If you do notice a change to your sight, never dismiss it as 'just part of getting older' – visit your local optometrist without delay. Regular eye examinations should form part of everyone's health routine – after all, looking after your eye health is just as important as looking after the rest of your body."
Other key steps you can take to maintain good eye health include:
• Quit smoking – for outlined guidance and support visit www.stopsmokingni.info
• Protect your eyes in bright sunlight and/or glare
• Eat healthily and exercise regularly – for help and advice visit www.choosetolivebetter.com
• Wear safety goggles to protect your eyes while doing DIY, sporting activities and/or in the workplace if required
• Take regular and short breaks if working at a computer screen
Eye examinations are free for many individuals. For information regarding eligibility for a free NHS eye test, please visit www.nidirect.gov.uk/eye-care
The Strategic Planning and Performance Group, Department of Health, commissions NHS eye examinations from over 270 easily-accessible registered optometry practices in Northern Ireland.
Related Posts