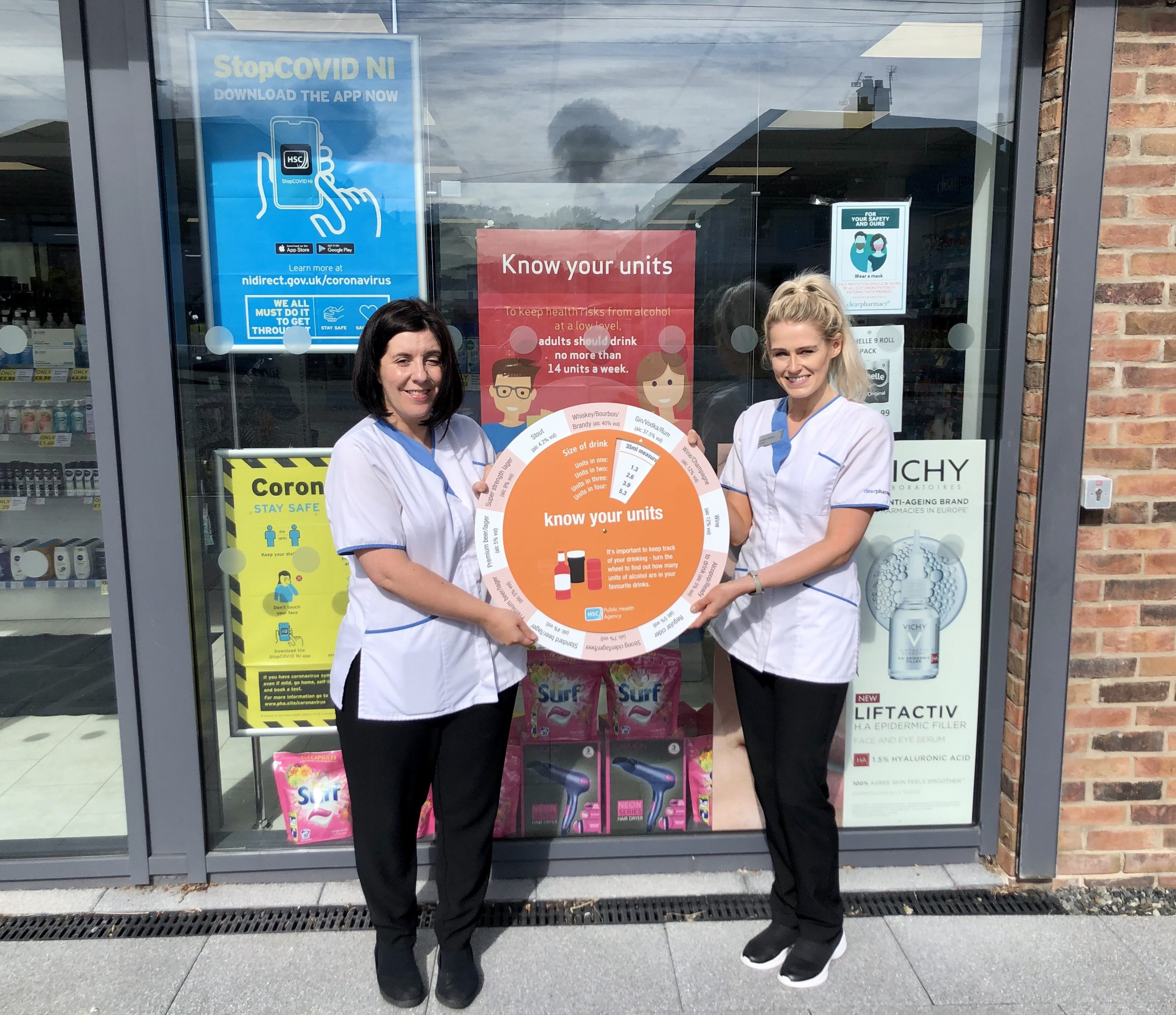 'Know Your Units' alcohol campaign launched in community pharmacies across Northern Ireland
Louise Roberts and Lorraine Hawkes from Clear Pharmacy in Bangor have helped launch the Know Your Units alcohol campaign.
The campaign aims to increase awareness of the Chief Medical Officers' alcohol guidelines of no more than 14 units per week and the health risks associated with drinking in excess of these guidelines. It will run throughout June and July in community pharmacies and is part of the 'Living Well' service. This service is a partnership between the Public Health Agency (PHA), Community Pharmacy NI (CPNI), and the Health and Social Care Board (HSCB), providing information and advice to customers on public health issues in over 500 community pharmacies across Northern Ireland.
Members of the public are encouraged to visit their local community pharmacy for advice and to pick up free materials, including a Know Your Units calculator and a guide to alcohol and health.
Jayne Laughlin, Superintendent Pharmacist at Clear Pharmacy Bangor, said: "If you are one of the many people who drink alcohol, it's important to get to know your units so you can better understand how much you are drinking. Drinking in excess of 14 units per week can have health risks, but small changes in how much you drink can make a big difference in reducing your chances of developing alcohol-related problems.
"Call into your local community pharmacy for your free unit calculator. It's a handy device and will help you keep track of the number of alcohol units you consume on a weekly basis. "
Further information and support is also available at www.drugsandalcoholni.info
Related Posts