In his recent article, 'It's up to us to use NHS responsibly' Fearghal McKinney MLA, deputy leader of the SDLP and the party's health spokesperson explores local healthcare services and the way people interact them.
Mr McKinney believes that by addressing health care needs in the community, coupled with a cultural shift in attitudes in the way the healthcare system is used, pressures in the system can be eased. Advocating the use of community services, we welcome his observation that community pharmacy has a valuable role to play: "Community pharmacies have a crucial role to play in relieving the burden. Community pharmacies are a front door to the health system and play a vital role in filtering out a number of less serious medical cases.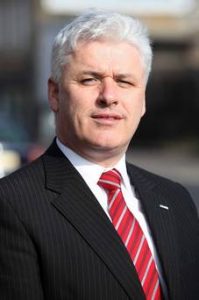 They – like many other excellent primary services – should be a first port of call for patients".
Community pharmacies are perfectly placed to support self-care of minor illness throughout the year, but with the possibility of winter pressures on the healthcare system especially during the Christmas period, it is increasingly important that members of the public consider their community pharmacy first for advice.
There are over 530 community pharmacies in Northern Ireland many of which are open for extended hours at evenings and weekends. Pharmacists can be consulted without an appointment about a range of minor conditions providing self-care advice and medicines and advising when symptoms may indicate something more serious and what action should be taken. Other health professionals should signpost to this advice. This support is being promoted to the public through the Choose Well Campaign which is now in its 3rd year.
By following the advice set out in Mr McKinney's article and considering their community pharmacy first, people will use the healthcare system responsibly. Resulting in better health outcomes for the patient and helping to alleviate pressures that exist in other parts of the Health and Social Care (HSC). A win-win scenario for all those involved.
Read Fearghal McKinney's article here