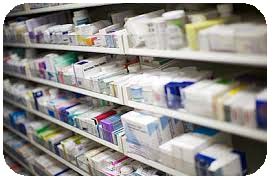 The Medicines Use Review (MUR) Service aimed at helping people with respiratory conditions was introduced in 2013, this service has recently been extended to patients living with diabetes. Click here for further information
The MUR Service allows community pharmacists to review medication with patients and offer their professional advice on how best to manage their medication. In the period Apr'13 – Mar'14 approximately 20,000 MURs for respiratory patients were carried out in 434 pharmacies. As a result of these MURs, 68% identified matters with the patient's use of their medications; 15% required the patient to be referred to their GP or other healthcare professional. In 92% of cases, the pharmacist believed that there was an improvement in the patient's adherence to their medicines as a result of the MUR. As time progresses, more and more pharmacies are carrying out MURs and the provision of the service is increasing.
The introduction and provision of a new pharmacy service such as MURs can initially be challenging, but as the pharmacy profession continues to develop a service-based approach to augment dispensing services, it is crucial that Contractors and their pharmacy staff recognise the importance of commencing the provision of the MUR Service and other additional services to patients.
To support Contractors and pharmacists in the delivery of Medicines Use Reviews, Kerry Grimes an experienced community pharmacist, is working with CPNI. Kerry has been liaising with Contractors and pharmacists who are providing the service, looking at what is working well and/or what issues have arisen that might impede the provision of MURs. With the input of local Contractors, Kerry has developed a range of resources which can be adapted to meet the needs of each pharmacy, helping to support Contractors in the delivery of MURs:
Medicines Use Review GP Presentation 
Medicines Use Review FAQs
Medicines Use Review Patient Information Leaflet
These resources can be accessed via the Members area of the website.
If you would like to provide feedback on the service or for further information, email Kerry Grimes